Donations given in honor or memory of another human or pet:

Many have honored a loved one (human or other) by a gift to OASIS in the loved ones name. OASIS is touched by these acts of kindness and will happily send a personal note of acknowledgement to those whom you request. Is there a birthday, anniversary or holiday in the future?

In addition, many send memorial gifts of the passing of a family member and/or pet. OASIS understands the pain such a loss can cause and always sends a note expressing this to the family of the one remembered.
If you would like to contribute to our shelter in the honor or memory of another, please include contact information with your gift. Use our Donation Form
We thank you and respect your wishes.

Lasting Impressions:

Will you consider putting OASIS in your Will? Such a bequest means more unwanted dogs could be rescued and given a second chance. The Gift helps ensure that your interest in animal welfare work continues on. When preparing a bequest, the following language may be helpful:

I give and devise to OASIS ANIMAL SHELTER,

a) the sum of $_________;(or)

b) ______% of my estate;(or)

c) the following assets or property:____________________.



If you need help please email oasisanimal@wmconnect.com.
CAN YOU HELP ME?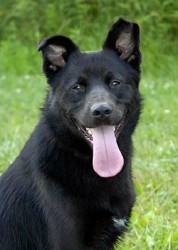 donate here